AW UAE
Redefining Corporate Excellence
The United Arab Emirates is known to be one of the world's most dynamic business hubs and thus presents countless opportunities to the rest of the world. Acting as bridge for cultures and businesses, AW UAE excels in operating with clear understanding of every client's culture in offering innovative solutions using the best practices from across the globe.
Debt collection agency in Dubai
Known as the 'land of possibilities', the country's Centennial 2071 vision is set to take an already booming corporate environment to greater heights.
Inspired by these dynamic conditions, AW UAE was established as the regional headquarters of AW Holding International, offering B2B clients and corporates a suite of best-in-class solutions that are tailored to cater to specific end-to-end requirements. As an industry leader, AW UAE is proud to be in line with UAE regulations, GDPR accreditation, ISO 9001:2015 certification and all other relevant international standards.
With an extensive industry experience of 25+ years, AW UAE has revolutionized operations for corporates specializing in various industries that span Government and Semi-Government entities which include but are not limited to:
AW HOLDING INT'L CORPORATE HOLISTIC GEAR
AW Holding INT'L team of 190+ top-tier specialists and consultants brings 25+ years of international and regional market expertise, global best practice and a break through holistic approach to debt management, legal debt settlement, cross border services, credit & risk advisory and professional translation. Beyond AW HOLDING INT'L'S end-to-end suite of solutions, AW Marketplace offers corporates seamless integration between our regional and international branches.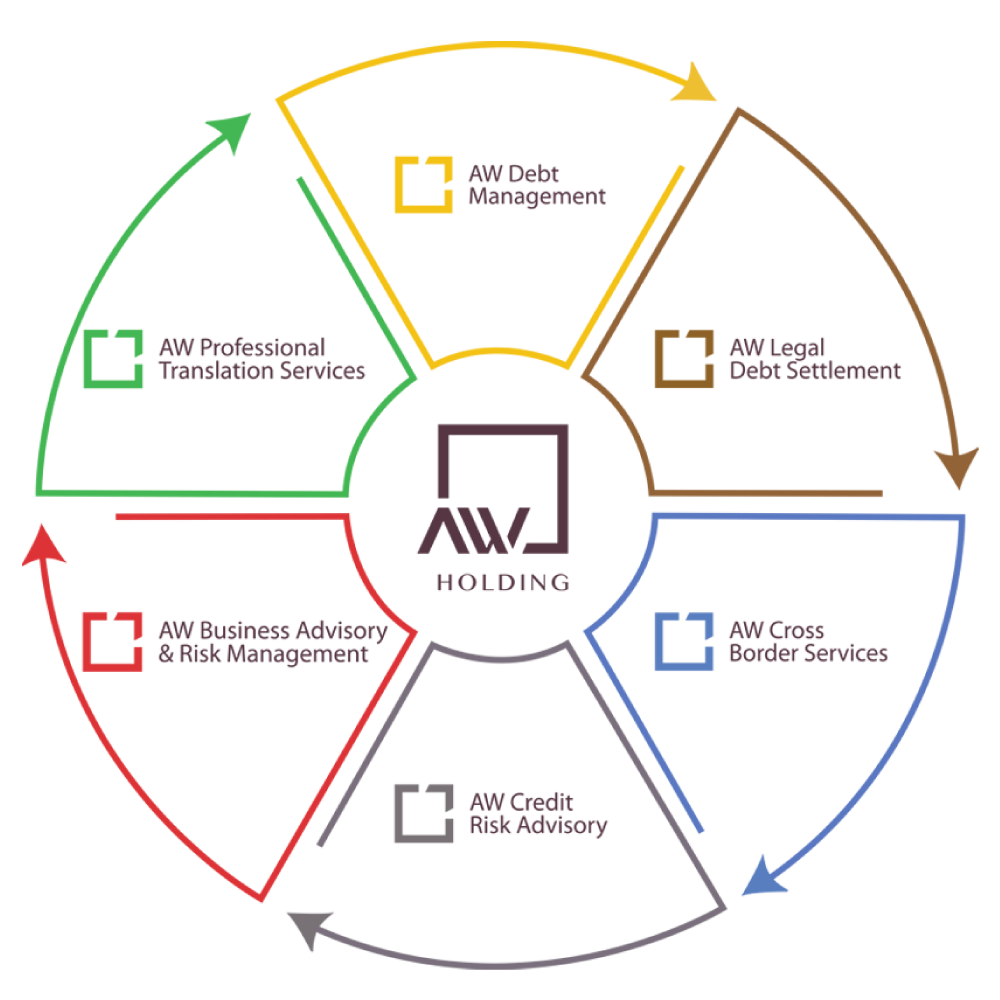 HOLISTIC END-TO-END CORPORATE SOLUTIONS
main