AW HOLDING INT'L
Redefining Corporate Excellence
AW HOLDING INT'L was built on a foundation that spans 25+ years of in-depth industry expertise. Recognizing corporates' needs for a holistic, end-to-end solutions provider that offer support on a global scale while still being an in-market expert on the local front, AW HOLDING INT'L spent the last 25+ years building a network that spans the region and over 150+ countries around the world
AW HOLDING INT'L vision is ambitious yet simple: we are redefining corporate excellence and becoming the leading name in supporting corporates achieve success. We are constantly refining our strategies, honing our skill sets and working closely with partners and clients to achieve these goals.
150
+
Working in over countries

60000
+
Successful projects

A Wide Variety Of Industries
We believe in merging the power of specialized, in-depth industry expertise with innovative solutions, cutting-edge technology and best practices that are world-class, ethical and tailored to every corporate.
Which is why our team of 190+ top tier professionals trained to deliver industry-leading excellence, employ the latest technology, and offer corporates a host of solutions that are innovative, result-driven and holistic. AW HOLDING INT'L also caters to individual clients using a dedicated team of specialists that offer tailored solutions and support.
As an industry leader, AW HOLDING INT'L is proud to be in line with local and global regulations, GDPR accreditation, ISO 9001:2015 certification and all other relevant international standards and Accredited Credit Management Bodies.
We are also actively associated with the industry's most notable organizations and networks, including FENCA, IACC, LIC, ICE and many others.
AW HOLDING INT'L boasts a clientele that spans Government and Semi-Government entities along the largest and leading national and international companies in several industries which include but are not limited to:
AW HOLDING INT'L CORPORATE HOLISTIC GEAR
AW Holding INT'L team of 190+ top-tier specialists and consultants brings 25+ years of international and regional market expertise, global best practice and a break through holistic approach to debt management, legal debt settlement, cross border services, credit & risk advisory and professional translation. Beyond AW HOLDING INT'L'S end-to-end suite of solutions, AW Marketplace offers corporates seamless integration between our regional and international branches.
HOLISTIC END-TO-END CORPORATE SOLUTIONS
Company Name: Coface
‍Name: Ahmad Dabbousi
Designation: Head of Claims and Debt Collection GCC
‍Service: AW Translation Services, AW DebtManagement Services, AW Cross Border Center, AW Legal Debt Collection
"Alliances and partnerships produce stability when they reflect realities and interests." Coface is proud to have a partner in success with AW holding for the past 12 years in the arena of Debt Collection Domestically and even cross-border. Their Legal DebtCollection (LDC) has been an added value in guaranteeing faster & more efficient debt collection. The corporate translation services that is provided byAWH is definitely one of the frequently used services that complement the portfolio of services offered by them. We wish AW Holding and our association with them, many more milest
Company Name: Daman
‍Name: Omer Balfaqee
Designation: Officer, Supplier Management
‍Service: AW Translation Services
I would like to thank you and your team for you hard work and extremely efficient and effective service. We sincerely appreciate your effort and the level of detail and accountability you have demonstrated on each request.
Company Name: Top Most Fright Solutions
‍Name: Syed Tauqeer Hasan
Designation: Group General Manager
‍Service: AW Debt Management Services
Thanks very much for giving us quality service, we are happy to work with your company. I will make sure all our clients you will handle it.HereI would like to extend our relationship to the next level and would like to explore opportunities how both the companies can benefit from each other's. We know hundreds of clients and they are facing the same problem; their amount is millions; they are based in UAE and also in KSA. We are thinking to introduce you to many corporate, private clients who are facing similar payment issues and we have a great relationship with them.
eos
Fenca
iacc
internationa
LIC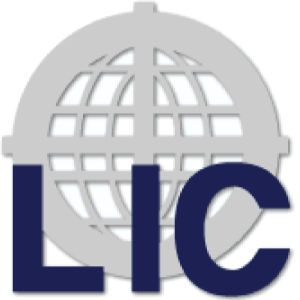 Main Home