AW KSA
Redefining Corporate Excellence
With a booming economy, the Kingdom of Saudi Arabia serves as a hub for global businesses to prosper and evolve. Such distinction in economic performance is giving AW KSA the chance to utilize its resources and act as solid support to the corporate world with its end-to-end solutions of the best practices.
Debt Collection Agency in Saudi Arabia
Driven by the Government's 50-year vision for a more international, modern and cutting-edge economy, KSA is quickly developing into the region's most important opportunity for companies in all sectors.
Anticipating corporates' needs for a professional partner in success that can support in navigating the complexities of operating in the Kingdom, AW KSA is purpose-built as a fully-fledged, one-stop consultancy that offers a range of tailored solutions.
Beyond corporates, AW KSA also offers a dedicated team and a range of services specifically aimed at catering to individuals. As an industry leader, AW KSA is proud to be in line with Saudi regulations, GDRP accreditation, and all other relevant international standards.
AW KSA boasts a clientele that spans Government and Semi-Government entities along the largest and leading national and international companies in several industries which include but are not limited to:
AW HOLDING INT'L CORPORATE HOLISTIC GEAR
AW Holding INT'L team of 190+ top-tier specialists and consultants brings 25+ years of international and regional market expertise, global best practice and a break through holistic approach to debt management, legal debt settlement, cross border services, credit & risk advisory and professional translation. Beyond AW HOLDING INT'L'S end-to-end suite of solutions, AW Marketplace offers corporates seamless integration between our regional and international branches.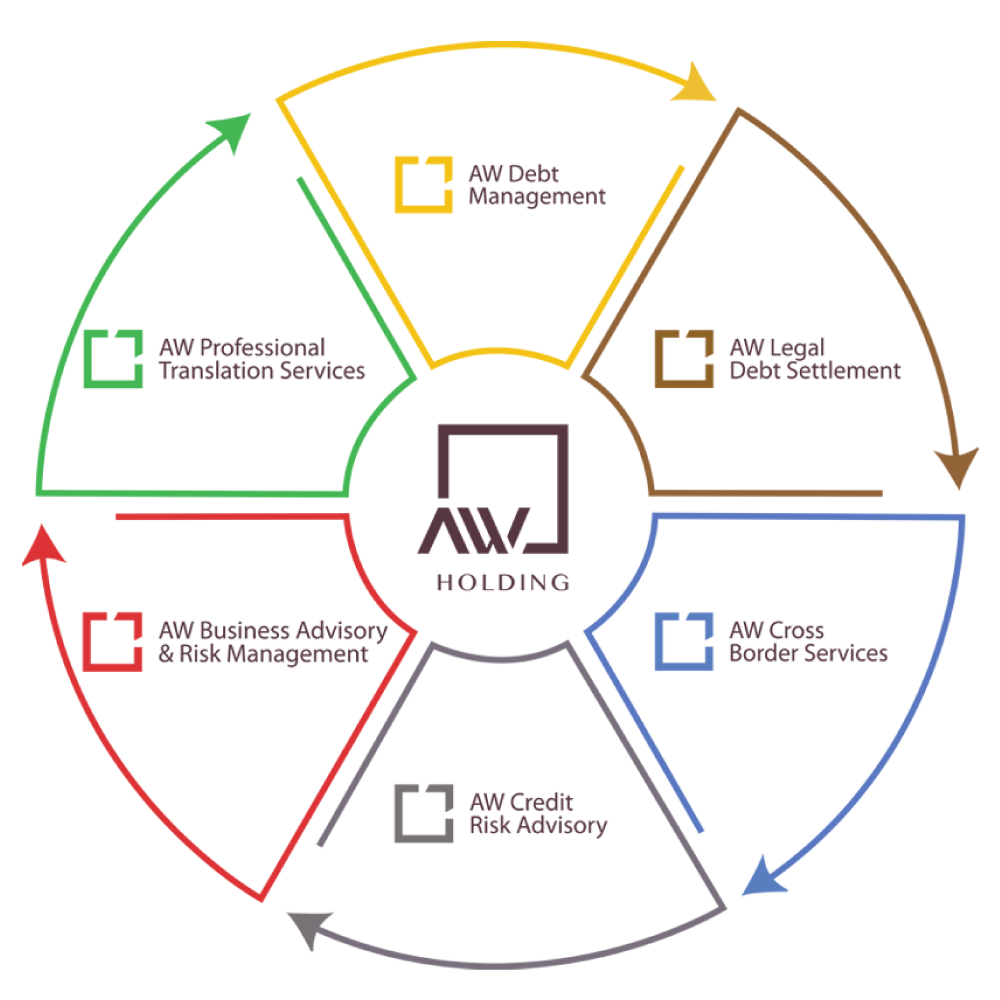 HOLISTIC END-TO-END CORPORATE SOLUTIONS
main